This year the Rainy Day Trust has partnered with Pavestone to run a banger rally down to Monte Carlo.
The cars entered should cost less than £500 and teams can be a maximum of four people strong.  With over 30 cars taking part, the event runs over three days, starting in Ghent, Belgium, before driving across Europe through Luxembourg, Germany, Austria, Switzerland, and Italy, finishing in Monte Carlo and on once again to Nice for an Awards Dinner.  This is our third run to Monte Carlo with Pavestone and we're hoping for another runaway success.  This time, four charities will be benefiting of which the Rainy Day Trust will be one. 
Throughout the Rally, the teams will have a series of challenges to complete and all three days will be spent in fancy dress.  Points are awarded for challenges completed successfully, quality of fancy dress and age and engine size of the car purchased – the older and more dilapidated the car, the more points you get!  
Each car is targeted with raising money for the four nominated charities. The Rainy Day Trust relies on events such as this so that we can continue to deliver the vital support and help that people from the home improvement industry so desperately need. Many companies from the sector are sponsoring the teams in what will be a major event for the charity.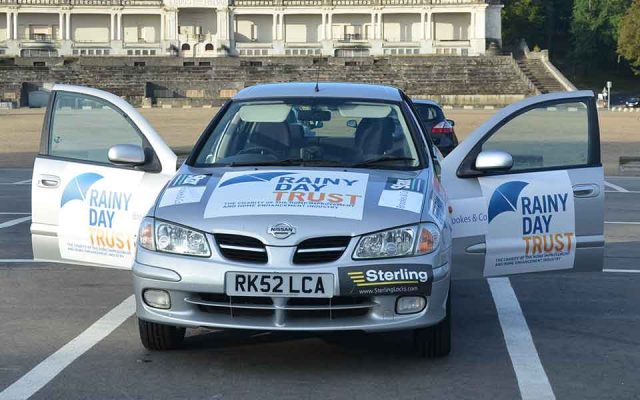 y.