An adventurous group of Rainy Day supporters will come together in September to take part in a crazy rally across Europe to raise funds to support our ongoing and valuable work assisting people in the industry.  Teams compete in the Pavestone Rally 2019 by buying a car for under £500, driving it and themselves on a madcap adventure across Europe.
Day 1 = Reims, France – Stuttgart, Germany
Day 2 = Stuttgart – Salzburg, Austria
Day 3 = Salzburg – Venice, Italy
Day 4 = Venice – Lake Como, Italy
All teams are raising money for the Rainy Day Trust, Teeenage Cancer Trust and Variety.
Each day teams receive challenges to fulfil while (in fancy dress).  Points will be awarded for each one successfully completed with extra points to those that go the extra mile and demonstrate exceptional "team spirit".
Finally, on arriving at Lake Como  various awards will be made to recognise the team with the most points; the best fundraising team and so on.
This event has been running for the last three years and this years will no doubt top them all with its antics – keep an eye on the News section and Palestine Rally 2019 event Facebook page for (hilarious) updates as the preparations continue and daily updates and photos once the race begins on 5th September 2019.
Thanks from all of us at Rainy Day Trust go to these fundraising heroes and all the sponsors!
Heres a small selection of the antics so far!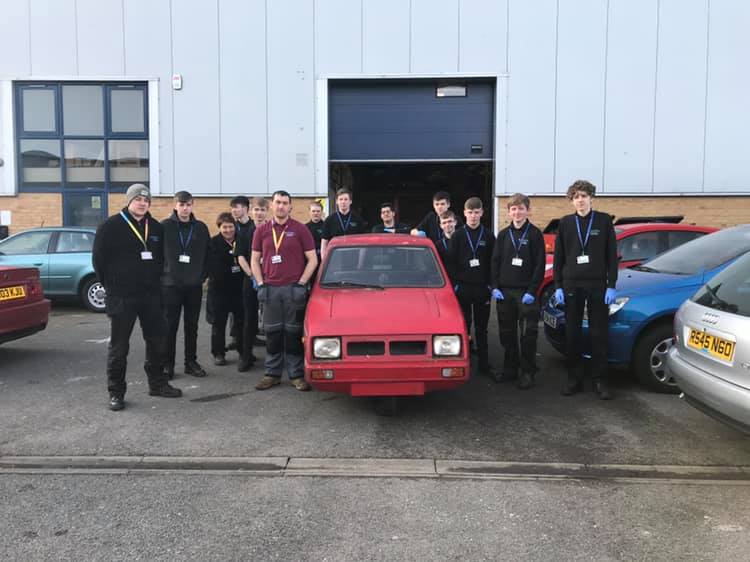 What a transformation!